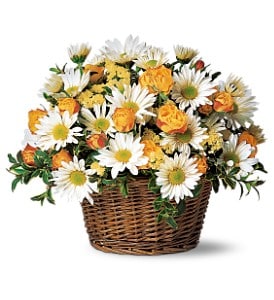 Flower Delivery Kemah Texas
Wildflower Florist & Cypress Floral delivers flowers to Kemah, Texas every day. We also deliver to all Kemah hospitals, churches and funeral homes.
About Kemah TX
Located in Galveston County, Kemah, Texas, is a small city located near the Houston metro area. While it does not have a large population, many people visit Kemah for the attractions and restaurants located in the Kemah Entertainment District.
City of Kemah
Kemah Texas Wikipedia
Yelp Active Life in Kemah
Kemah's History
The city was originally founded as Evergreen in 1898 near the Texas and New Orleans Railroad. John Henry Kipp and James H. Bradford subdivided their lots to establish a township. The area was also called Shell Siding after the oyster shells lining the bay. Indian burial grounds were later found in these shell reefs. Kipp petitioned for a post office but was denied as there was already a town named Evergreen, Texas. Residents were later asked to vote for a new name for the town, and Kemah, the Karankawa word for "facing the wind," was chosen. Kemah was granted a post office in 1907. Fishing and agriculture became the main industries in Kemah, although recently tourism has become very important to the town.
Florist in Kemah TX
Wildflower Florist has been proudly serving the Kemah, Texas, areas for 30 years. We are committed to offering only the finest floral arrangements and gifts, backed by service that is friendly and prompt. Because all of our customers are important, our professional staff is dedicated to making your experience a pleasant one. That is why we always go the extra mile to make your floral gift perfect.
"Let Wildflower Florist be your first choice for flowers."
Flower Delivery to all Kemah Area Hospitals:
Bacliff Urgent Care
1136 Grand Ave
Bacliff, TX 77518
(281) 559-4100
Christus St John Hospital
18300 Saint John Dr
Houston, TX 77058
(281) 333-5503
Immediate Medical Care/Urgent
1202 Nasa Pkwy
Houston, TX 77058
(281) 335-0606>
Flowers Delivered to These Kemah Churches
Anchor Baptist Church
2020 Anders Ln
Kemah, TX 77565
(281) 334-6611
Seabrook United Methodist
1102 Meyer Rd
Seabrook, TX 77586
(281) 474-3885
United Pentecostal Church
1401 1st St
Seabrook, TX 77586
(281) 474-3515
First Baptist Church
1506 Bayport Blvd
Seabrook, TX 77586
(281) 474-3281
Bayview Christian Church
2905 Leroy St
Bacliff, TX 77518
(281) 559-2214
Church of Jesus Christ of Latter Day Saints
4655 S Shore Blvd
Leaque City, TX 77573
(281) 538-4322
Bay Harbour United Methodist Church
3459 Fm 518 Rd E
Leaque City, TX 77573
(281) 334-1100
Bayshore Friends Church
3507 Walsh St
Bacliff, TX 77518
(281) 339-1302
First Baptist Church-Bacliff
4215 Houx St
Bacliff, TX 77518
(281) 559-2232
Victory Baptist Church
1118 Baker Ave
Bacliff, TX 77518
(281) 559-1693
Sympathy & Funeral Flowers Delivered to these Kemah TX Funeral Homes
Dignity Memorial Bay Area Chapel
1625 E Main St
League City, TX 77573
(281) 332-1571