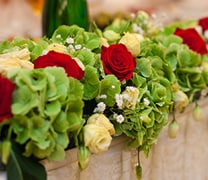 We make same-day delivery a snap!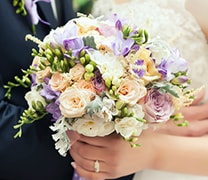 Worldwide delivery means you can celebrate or sympathize from South Texas to South Korea.
Our flower arrangements are some of the freshest and most artfully designed arrangements that you'll ever see.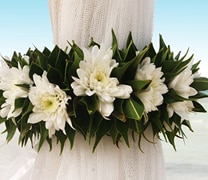 Say all that you need to say with our customized designs.
Weddings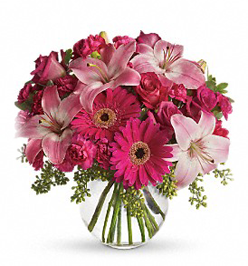 A Little Pink Me Up
Shop Now
Plants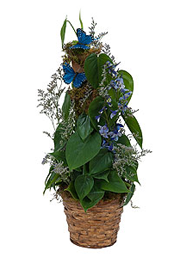 Plant Basket with Butterflies
Shop Now
Love & Romance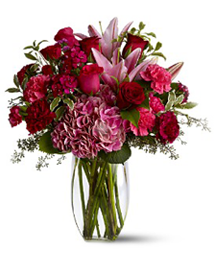 Burgundy Blush
Shop Now
Do you have a flower shop near me?

If you live in the Houston metro area, the answer is yes! We have opened four shops throughout the greater Houston area so there's a convenient location for everyone.

Our shops are located in Houston, Spring, Cypress, and Katy.

Our locations are convenient to I-45, Hwy 290, I-10 and the 610 Inner Loop Expressway. We chose them to make it easy to get to us.

Do you deliver flowers only to the Greater Houston area, or also nationwide?

We deliver to the greater Houston area, nationwide, and worldwide. This means you can shop locally even if you need to get a gift to someone who is three states (or even farther) away.

Just keep in mind that rural delivery can get a little tricky. Call one of our locations for details if you're trying to reach a funeral home or cemetery that's out on one of the distant farm roads.

Can I pick up my flower order on the same day?

You can pick up stock flowers on the same day you order them. If you've special-ordered a bouquet it's usually going to be available on the next business day. You've got to give us some time to put it together and make it perfect, after all!

Keep in mind that we are closed on Sundays. Online orders which are made on a Sunday will typically be available within one business day.
Why buy from a local flower shop?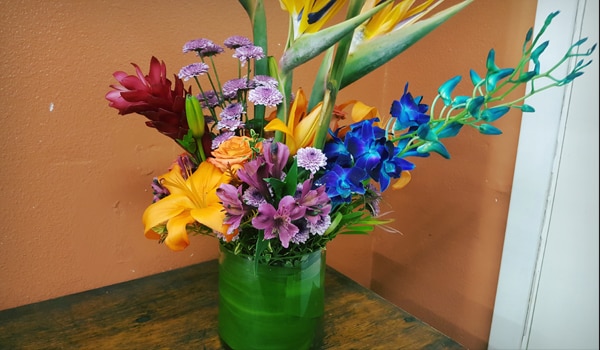 November 15, 2016
Published by Wildflower Florist
Why Visit Flower Shops Near Me?
In the age of the Internet, you might wonder why it makes sense to visit a local flower shop. After all, you can certainly indulge in some "one-click" ordering if you want to. You can even do that right here on our own website.
But getting into your car and visiting one of our locations does have its advantages. You'll get the benefit of working with our experienced florists, all of whom know how to create beautiful, custom-made, personalized arrangements that will really help you get your message across. If you want something that you can't just pick out of a lineup, there's no substitute for coming in to see us.
Why not stop by today? It may even be fun!
August 26, 2016
Published by Wildflower Florist
When you buy from a local flower shop you getmore flowers for your money.
You also will be buying flowers that have been cared for properly. As such, they're capable of lasting in a way that many flowers purchased from grocery stores, big box stores and gas stations cannot match. Many of those flowers die the very next day, and that's not what you want.
What about buying local vs. buying your flowers online?
In our case, you don't have to choose. We've made online ordering totally convenient. Large online florists tend to order from local florists anyway, and charge you more to cover their costs. They're the same flowers, so you might as well go straight to the source.
Finally, ordering anything from a local store helps to support and grow the Houston economy. Many of our customers appreciate the fact that their purchases indirectly benefit themselves, their friends, and their neighbors.